Sima's Auto Locksmith Brooklyn, NY
Looking for an auto locksmith Brooklyn locals have relied upon for more than ten years? We're it! We've spent over a decade in business, and we're the auto locksmith in Brooklyn with a reputation for excellence! When you need a locksmith you want dependable, reliable trained professionals to show up with a fully loaded van with a 20 minute response or less. Sima's Locksmith can get you into any car and replace any key! Because we move quickly in emergencies, you know we'll be there for you within 20 minutes – guaranteed!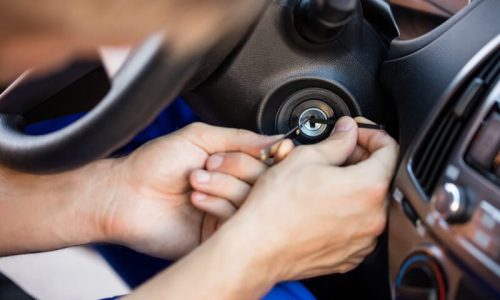 In Need of Auto Locksmith Services in Brooklyn, NY?
Congrats, you've found the best! There's no locksmith Brooklyn has turned to more when they've needed auto locksmith services in Brooklyn. Our key maker team can handle all types of replacement car keys. Whether you need a transponder or just a regular ignition key, we'll make sure you have what you need. No matter the time or place, we can come to you and make sure that you're never left stranded. Save our number and call us when you need us. We'll be there right away, and we guarantee that you'll be happy with the services we provide.
Let Our Key Maker Make You a Transponder Key
Any other Brooklyn auto locksmith might have trouble providing you with a replacement transponder key, but not us! Every single key maker we employ is constantly trained on all of the latest technologies to ensure that they can make anything you need. Because we offer such a quick response, we'll have a key maker to you in no longer than 20 minutes, and that's why we're known as the fastest auto locksmith near me in Brooklyn, NY has ever had. Call us whenever you need new keys for your car!
Flawless Replacement Car Keys
If you need a Brooklyn locksmith for your replacement car keys, then look no further. We're the absolute best in town when it comes to providing customers with replacement car keys that work every single time. Plus, we're the fastest service around!
We Replace All Ignition Keys
No matter what kind of car you drive, we can make you a new ignition key. There is no Brooklyn NY technician residents trust more than us, and that's because every ignition key we provide works every time! No matter the type of key, we'll get you set up!
About Auto Locksmith Services
Car Locksmith Brooklyn – The Best SolutionsCar Locksmith Brooklyn is a top service provided by our professionals at Sima's Locksmith. Our car locksmith service…
What do I need to have car keys made?
Drivers lose their car keys, sometimes they break, and at other times they wear out. Call a dependable and trusted local locksmith when you need car keys made and you'll be good to go with a quality set of keys for your doors, trunk, or ignition at a fraction of the price you'd pay at a dealership. When you need a new key made, be sure to have the vehicle VIN easily available if there isn't a current copy of the key. The locksmith can use the VIN to determine the right type of key for the car and can then cut it right then and there.
Where do I go to have a new ignition key made?
You can always go to the dealer when you need a new key for the car. They'll happily make a new key for you. But, it can take some time to produce this new key at the dealership, and you'll fork over a nice chunk of change, depending on the vehicle model you drive. Luckily, there is an alternate option. When you need a new ignition key, calling a local locksmith is the best choice to make if you need a great key cut at a fraction of the price that a dealer charges.
How can I get a new ignition key?
If you've lost, broken, or damaged a key, or otherwise need a new ignition key for the car, a locksmith is the number one name to call for service. Although if you want to pay considerably more for your new key, a dealership auto center can also cut it for you. You may have a coded key or a regular key. Luckily, it is pretty easy to find a locksmith who specializes in creating coded keys so you won't look far to find a qualified locksmith for this special key. Of course, almost all locksmiths can make regular keys for your vehicle ignition.